The Gilded Wolves PH Blog Tour
*images are from Pinterest*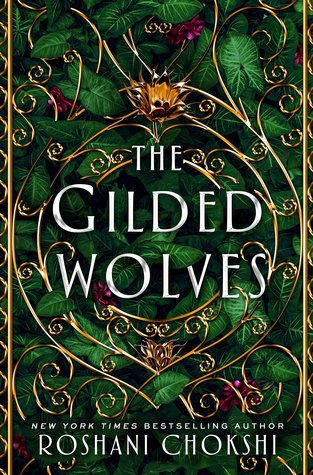 Title: The Gilded Wolves (The Gilded Wolves #1)
Author: Roshani Chokshi
Rating: ⭐⭐⭐⭐
ISBN: 125014454X (ISBN13: 9781250144546)
Synopsis


Set in a darkly glamorous world, The Gilded Wolves is full of mystery, decadence, and dangerous but thrilling adventure.
Paris, 1889: The world is on the cusp of industry and power, and the Exposition Universelle has breathed new life into the streets and dredged up ancient secrets. In this city, no one keeps tabs on secrets better than treasure-hunter and wealthy hotelier, Séverin Montagnet-Alarie. But when the all-powerful society, the Order of Babel, seeks him out for help, Séverin is offered a treasure that he never imagined: his true inheritance.
To find the ancient artifact the Order seeks, Séverin will need help from a band of experts: An engineer with a debt to pay. A historian who can't yet go home. A dancer with a sinister past. And a brother in all but blood, who might care too much.
Together, they'll have to use their wits and knowledge to hunt the artifact through the dark and glittering heart of Paris. What they find might change the world, but only if they can stay alive.


Source:
Goodreads
You want an excuse to go hunting. But you have mistaken the predator for prey.
Roshani Chokshi's The Gilded Wolves welcomes her readers to wonderful and mysterious Paris. It has a wonderful plot and a breath of fresh air for me. I've read The Star Touched Queen and A Crown of Wishes and I fall head over heels in love with the characters. It was magical and sparked what first love feels like and overcoming the conflicts in line with it. So when I read The Gilded Wolves, it has a kick on me. In a good way of course.
The Gilded Wolves from the beginning was intriguing. There are 'Houses' that signifies the wealth, power and responsibility to protect and ancient artifact. It is one of the coolest things in the book, it clearly sets out what each of them will take a role in the book. Everyone are desperate to seek the the truth, to unveil what has been hidden for a long time but most of all to become the powerful ruler of all. The premise was straight-forward and I liked that. Severin, Laila, Enrique, Hypnos, Tristan and Zofia's tactic to retrieve the ancient artifact made the book intense. From their past up until to the present, Roshani made these characters very surprising.
True, but one can't exactly savor vengeance when one is dead.
If you've read Six of Crows, it is pretty hard to separate them on your mind. Mainly because of the heist, but once you have dive in more to the book, you will found yourself roaming around the prestigious events of Paris. The characters are lovingly unique. All of them had their past they wanted to escape and some wanted to know the real reason in all of it, and this makes them broken and beautiful at the same time.
The Gilded Wolves has a lot of themes that sets the book into its motion, there is history and mythology, science and match. I find it quite hard to connect all the dots to be honest, and there are a lot of French terms that my mind couldn't pronounce and even understand. I was trying to keep up with it. But what made me liked this book was how the characters developed from time to time. It was significant for me by how all of them learned to take a risk, solve every problems, get up swiftly despite of the people who looked down into them, they fight to reach their goal.
Take what the world owes you by any means necessary.
One thing is for sure, I have high hopes for the sequel and whatever comes next into this book, it still kept me thinking at that ending. Because the ending is jaw-dropping. I am serious about that! The Gilded Wolves is one of the books that you should definitely watch out if you are looking in solving riddles, diving to history, unlocking mythology and a bloody hell of adventure! You will love Severin, Laila, Enrique, Hypnos, Tristan and Zofia.