January Bookhaul
Hey guys! It's been a while. *seriously* Last year, I've went through a lot of things in life. Which resulted me on a hiatus and made my blog like a ghost town. Months passed by it was even hard to finish a single book. Everytime I went home, my body just gives up on doing anything worthwhile. It comes to the point that I just stare on my bookshelves and feel nothing at all. For a while, I was scared that I thought I do not love books at all and that made me hate myself.
*this is what I ultimately wanted to say to my books. :(*
Fast-forward to this year, my bookish life had its colors again! I finished Queen of Shadows by Sarah J. Maas!!! Dang it, that book is just freaking majestic! I am now reading the Empire of Storms, it was satisfying to start a new book; a hardbound one. Also, the main topic for this blog post is that I've got a bookhaul!!! It was indeed a cool start to read books.
Last week with my bookish friends
Kate
and
Kai
, we went to our local bookstore - Fullybooked, the bookstore has 4 floors. Imagine coming back to your wonderland after a long months of reality. I was overjoyed to be surrounded with books again. We talked a lot of new things that happened in YA books this past few weeks. Also, the great thing is that the store has its 20% discount. Now we are talking about destiny. HAHAHA! Me + books + 20% discount = euphoria. My boyfriend was with us and I felt like I am the luckiest girl in the world! HE BOUGHT ME TWO BOOKS!
I also received my ARC that I requested from HarperCollins and I cannot wait to dive in to those new books from them!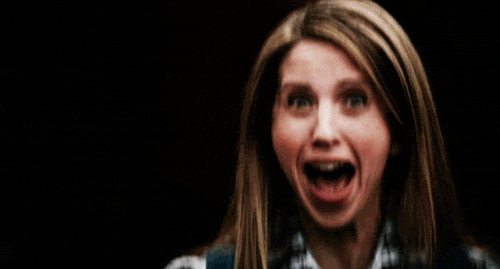 HERE ARE THE GLORIOUS BOOKS THAT I HAVE RIGHT NOW! <3 p="">3>

From HarperCollins
Girl Code by

Andrea Gonzales, Sophie Houser
Bought at Fullybooked
AND NOW IT IS OFFICIAL, I AM OUT WITH MY HIATUS. HAHA!
What books did you got this month? :)